Palm Springs Wedding | Chris + Jeff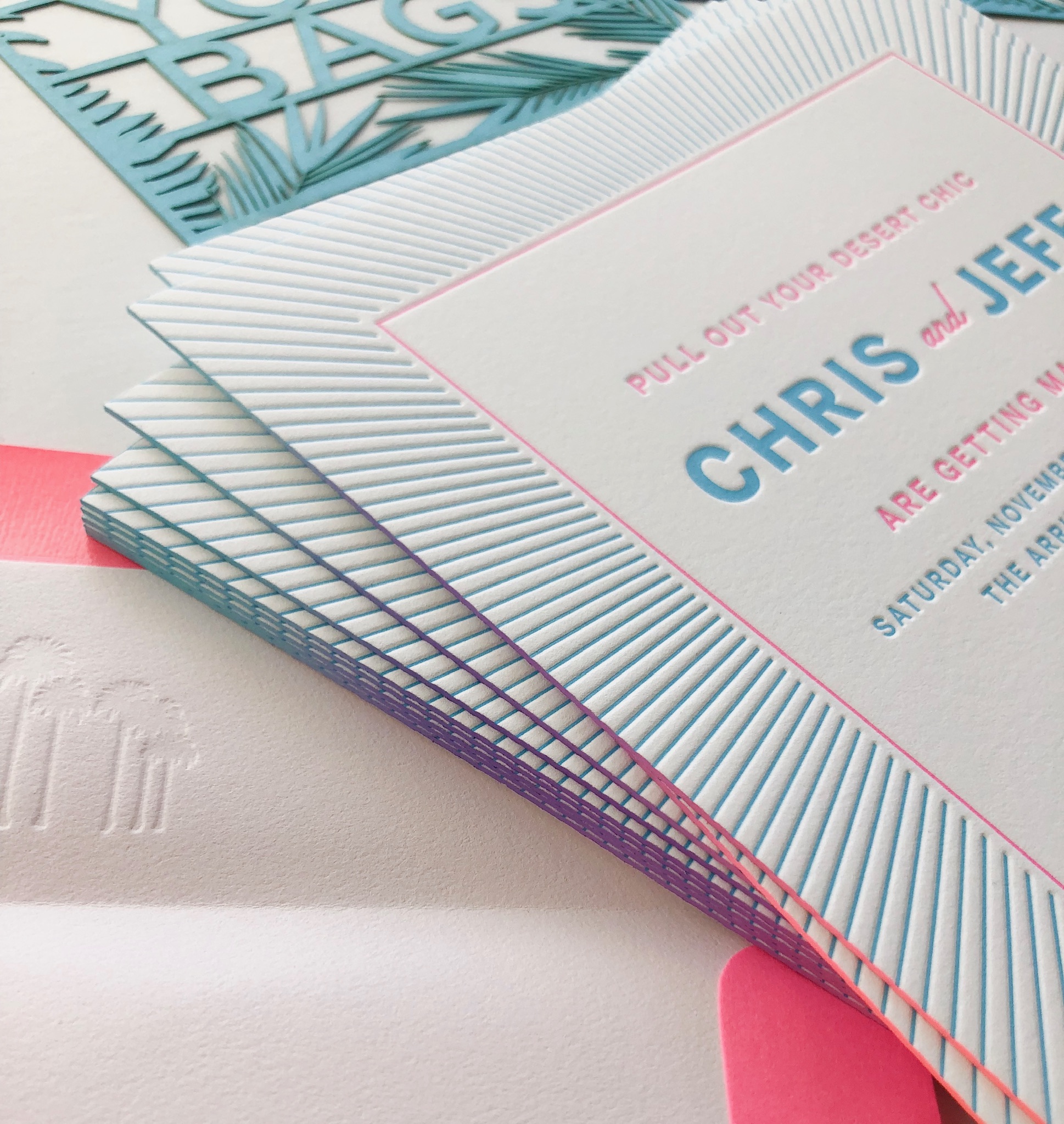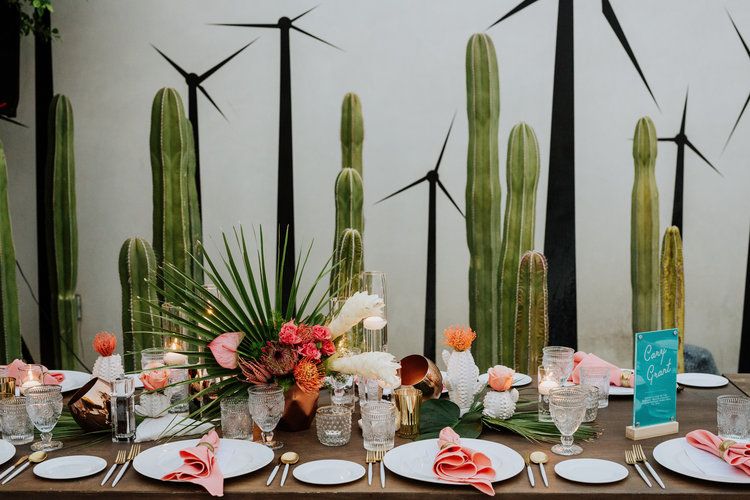 Chris and Jeff wanted a suite that reflected them as a couple, and their vision for their big day in Palm Springs. Bright and fun, with an emphasis on neons and a nod to the retro roots of their venue, this was a project we could totally get behind. We amped up the color, using pops of neon with the quintessential Palm Springs script and touches of personality throughout the suite. The main invitation featured bright white double-thick paper with 2 color letterpress (neon pink and neon blue, of course!), and ombre painted sunset inspired edges. The insert card detailing the weekend events featured 2 ink colors and a blind impression logo created by their friend. Both cards were topped with our signature lasercut 'pack your bags' inserts, assembled with neon pink twine, and tucked in a neon pink envelope lined with white cotton paper and a blind impression palm tree.
We also designed acrylic table signage and an escort card display to match, carrying over the same vibrant hues. The end result was a fun, elegant, retro vibe and the dashing duo sure put on a party! From the Aqualillies, the light up 'Mr & Mr' signage, 'dive-in' movie at the pool, and ombre water bottle takeaways for guests, Chris and Jeff made sure that every last detail of their wedding weekend was perfection.
Clients who are passionate about their vision make us SO excited, and we were so happy to work with Chris and Jeff to bring their fabulous mood board to life for them!
Photo credits: All wedding photos courtesy of the obviously very talented Dana Gaydon.